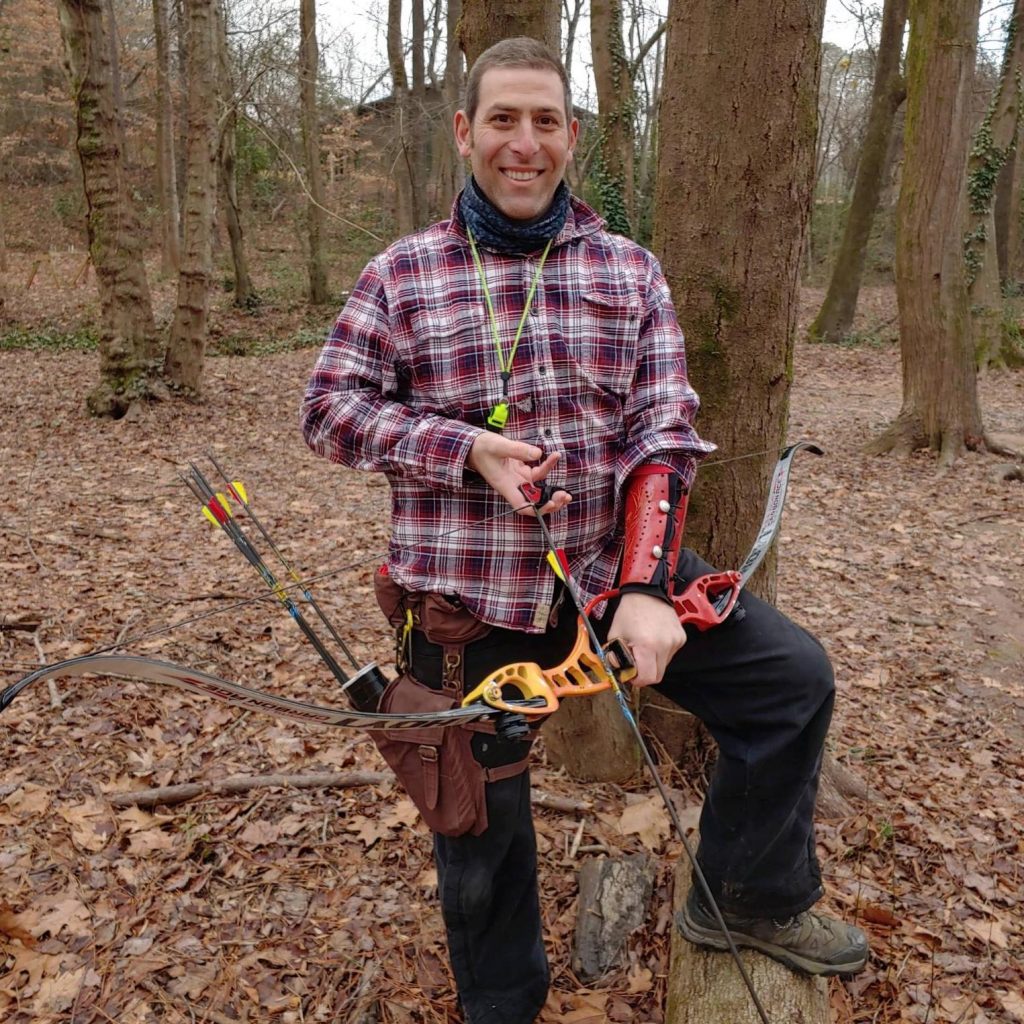 Coach Yale Nogin (he / him) has been practicing the art of archery for over 39 years and has been teaching the philosophy, science, and art of archery for over 7 years. From the first time his father put a bow in his hand at 8 years old he knew he was meant to wield it, to master it to become one with the discipline of archery.
Coach Yale has come to an amazing place in his life by learning the skills to face his fears, how to let go, how to forgive and how to love himself.  Embracing these skills have allowed him to find his purpose: to live life authentically and with an open heart – which coincidentally is where archers get their power.
Coach Yale is the founder and head coach at the Atlanta Archery Club, is a USA Archery NTS Level 4 Coach (National Training System) – and is the Associate Professor of Archery at Kennesaw State University . 
What Coach Yale loves most about archery is sharing the beautiful, powerful, and super cool sport with others so they can experience the power that comes with opening the heart and letting go.