The Nerd Fitness Superhero Training Camp is reopening May 11-15, 2022, and we want YOU to join us in Clayton, Georgia for 5 transformative days of leveling up your super skills alongside the greatest mentors and sidekicks in the galaxy!
Team NF's Coaching squad and other hand-selected instructors are your guides for this journey – making you feel empowered by how your body moves, building your confidence with what and how you eat, and helping you overcome mindset challenges that always felt insurmountable. 
You'll push beyond the limits of what you think you're capable of. You'll use your 20 seconds of courage to try something new (and you'll actually like it!). You'll surprise yourself when you see what you can achieve with hundreds of other Rebels by your side, rooting you on.
Camp Magic is all the super serum you need to unlock your own superhero potential!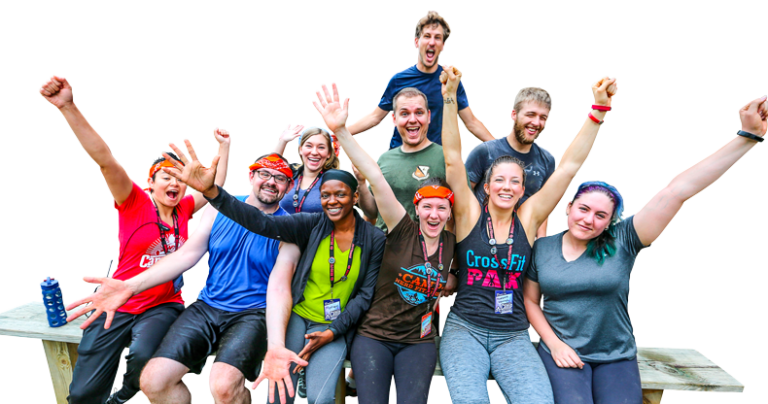 Check out our 2016 Camp recap video for a small taste of what's in store when you decide to join us…
Level Up Your
Super Skills
At Camp, you can expect to participate in a variety of different types of classes and activities. From scheduled sessions (like classroom-style lectures, hands-on exercise training, group fitness classes) to activities you can enjoy any time (like our 24-hour game room, lake and pool fun, or hikes to the waterfall), your days will always be as full (or relaxing) as you want them to be.
More information about specific instructors, classes, and activities will be released at a later date, but in past years, our campers have enjoyed activities, class structures, and theme nights like these:
Rooming at Camp Nerd Fitness
The campground has a number of rooming options to suit any budget or preference! 
You'll choose your specific rooming type in the pre-sale later this year, but can get an idea of what to expect with a basic overview below.
Get the true Summer Camp experience as you bunk in a shared cabin with a dozen or more of your fellow campers; embrace that spirit of community with a little extra privacy in a Semi-Private room; or, if you're interested in a few more amenities, traditional hotel-style rooms with private bathrooms may be more your speed.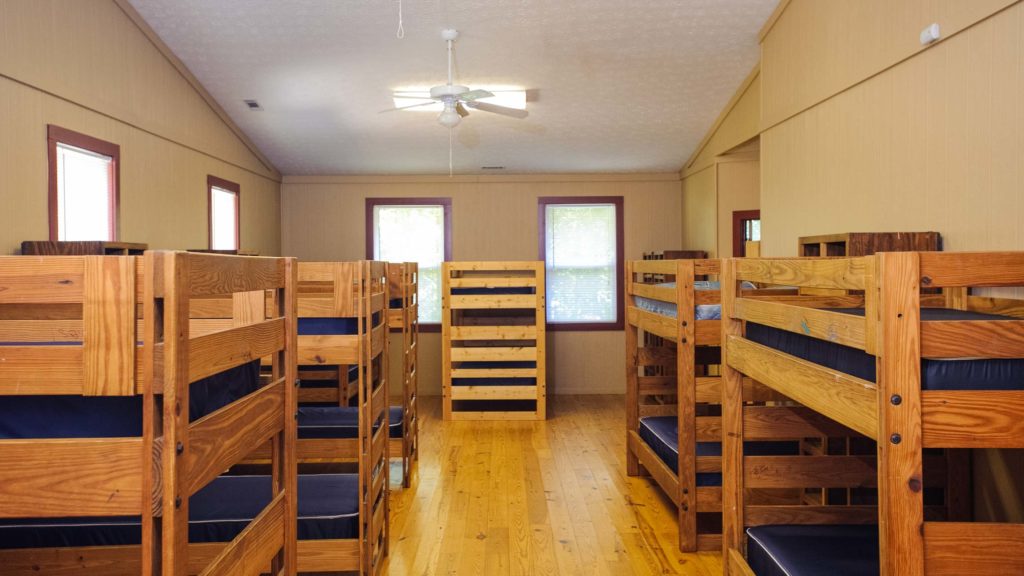 Relive your childhood summer camp dreams! Bunk beds, shared bathrooms, and camaraderie with your favorite nerds.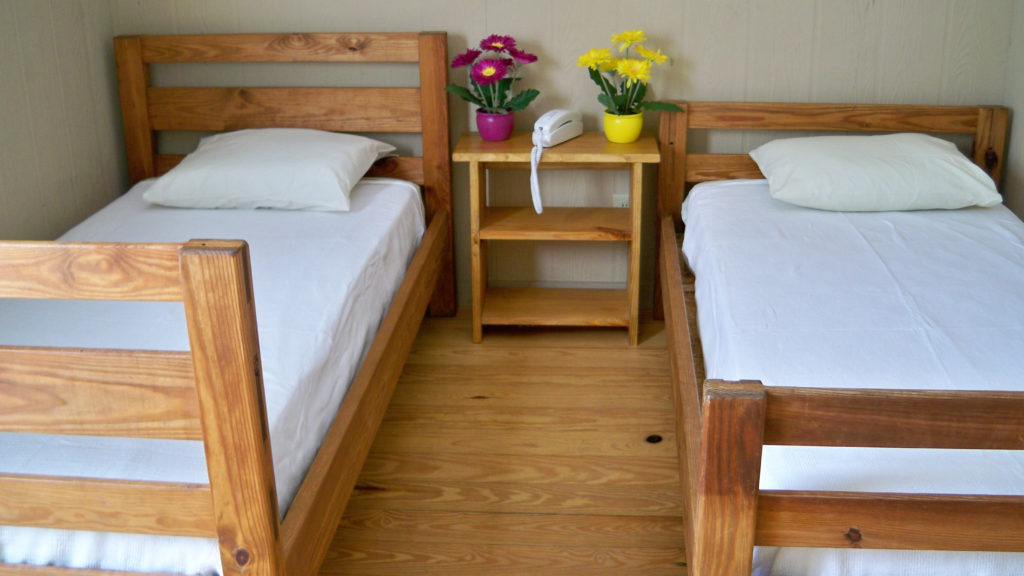 A private room (with a door!) off the main shared cabin spaces. These rooms have a little more privacy and share bathrooms with the main bunks.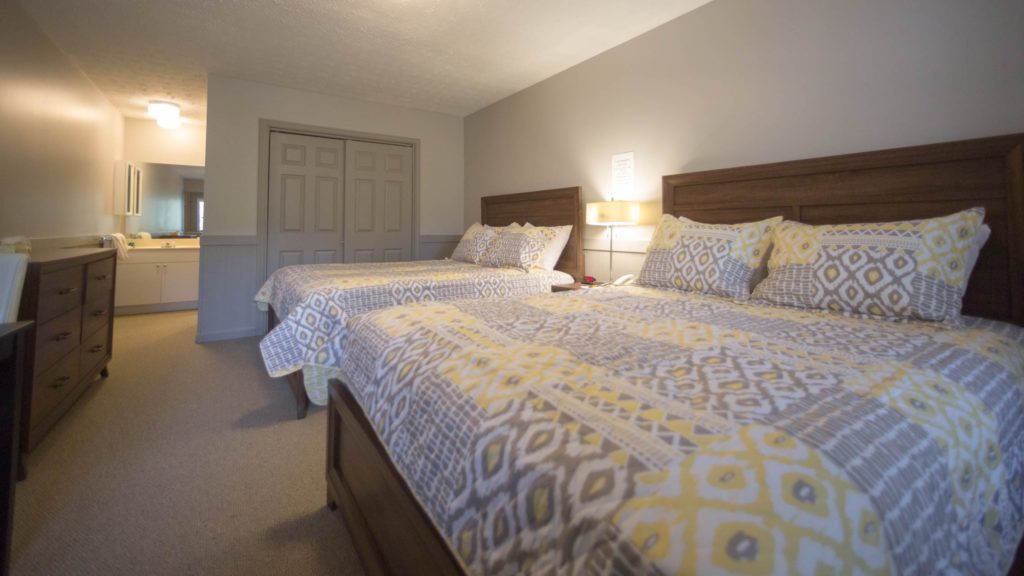 For the ultimate retreat, hotel rooms offer a full space to yourself – including a private bathroom.
Camp NF COVID-19 Protocol
Health and safety for our staff and all campers is our top, non-negotiable priority, especially in the midst of a global pandemic.
We'll have medical staff on hand throughout the event (for both physical and mental health), but we do have one important requirement for all campers in attendance:
Everyone at Camp Nerd Fitness 2022 must be fully vaccinated. No exceptions. 
This policy will be enforced not only for campers, but also our Nerd Fitness staff, and the team of instructors we invite to teach, lead, and inspire. 
The site where we're holding Camp, Ramah Darom, has successfully led in-person events since summer 2020 without a COVID-19 outbreak. With event sizes to date ranging from 50-750 people, their diligence to the health of their guests is remarkable, and we are following their lead and best practices.
With everyone on site fully vaccinated, additional on-site precautions are currently not required (like masking, social distancing, etc). As the pandemic and the world's response continues to evolve, we also reserve the right to update these protocols as more information is available.
We are committed to keeping communication open with booked campers on any updates, and will continue to trust the expertise of the CDC and our partners at Ramah Darom to make sure you are as safe as possible at Camp Nerd Fitness.
Be The First To Know More!
Our deposit period has ended for admission into the pre-sale, which will take place later this year.
All remaining tickets will be released to the general public when the pre-sale has ended. 
If you want to be the first to know more about final event details – like instructors, activities, pricing, and the public on sale date – sign up for more information below. 
We will be in touch as soon as we know more!

Hope to see you at Camp!
Join the Camp Nerd Fitness mailing list, and you'll be first in line to get event updates and info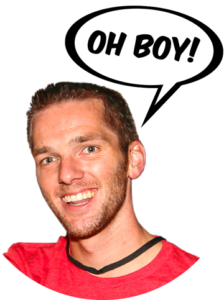 We'll have a lot more details to share about Camp NF soon, but want to make sure your big questions are answered ahead of joining the pre-sale.
We've answered a few questions below, but don't hesitate to email us at Camp@NerdFitness.com if anything else is on your mind.
Join the Camp Nerd Fitness mailing list, and you'll be first in line to get event updates and info